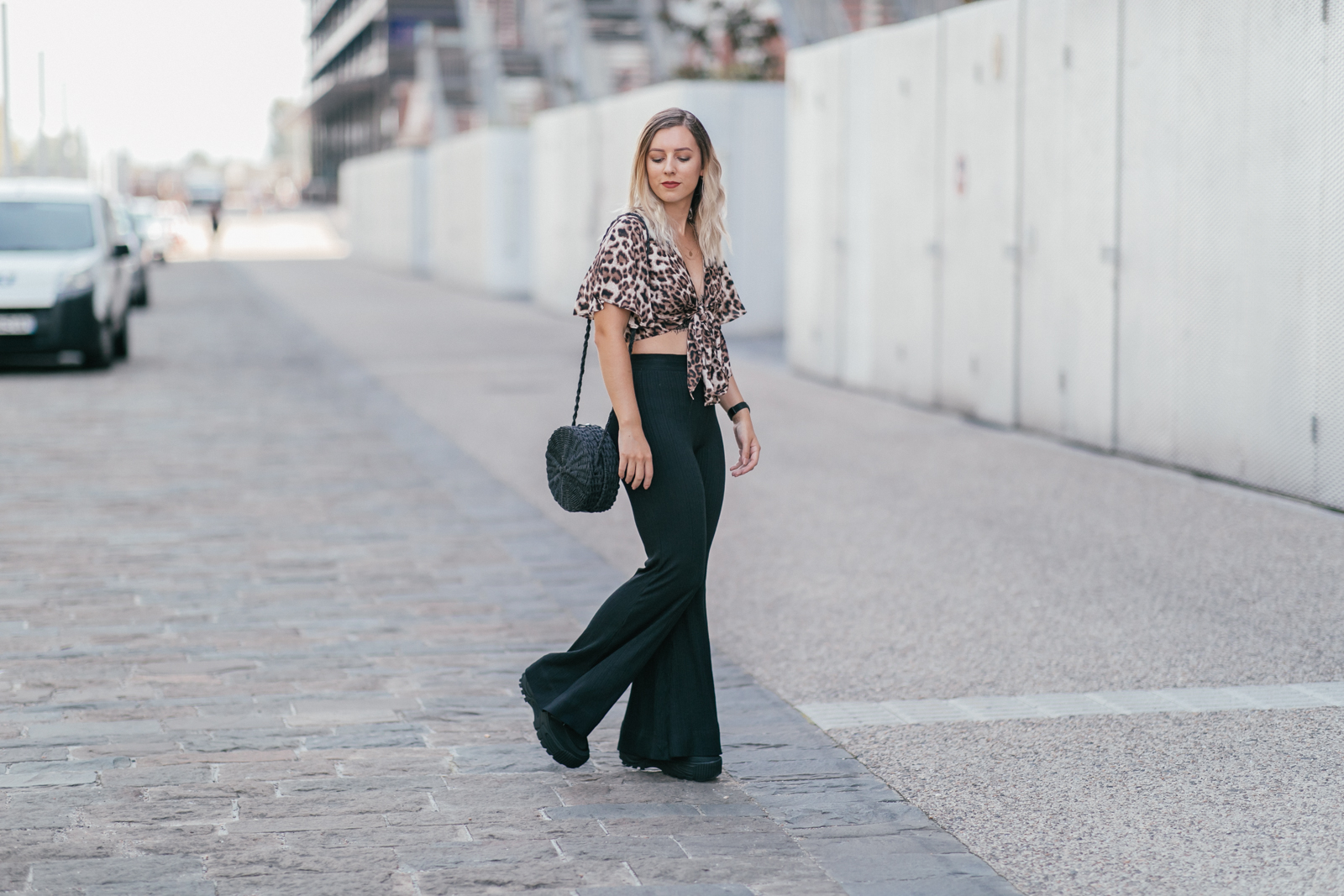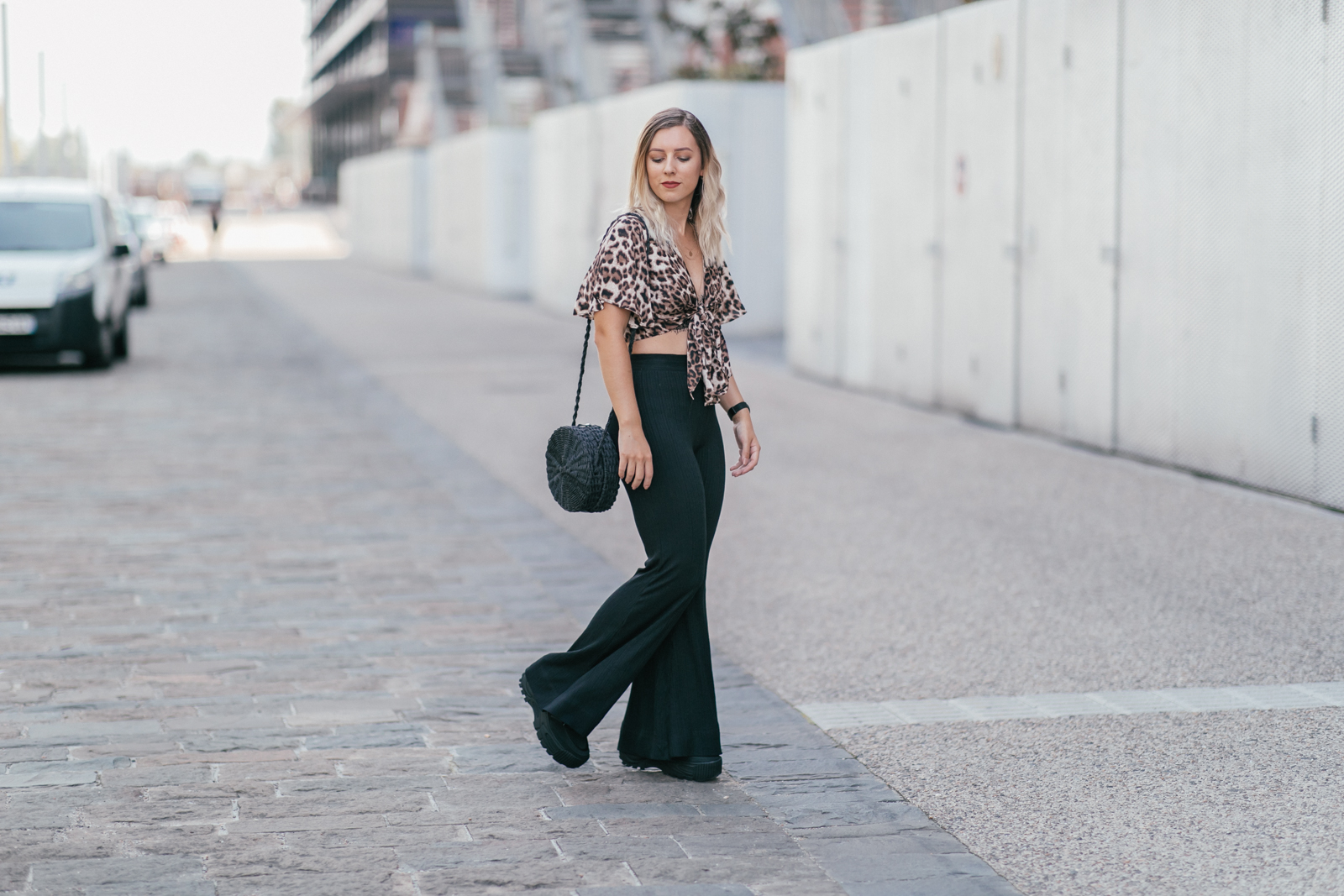 Hello à tous !
Ok, ok… Moi aussi j'ai succombé à la tendance back to the 90's, au retour des pantalons pattes d'eph, du léopard et des grosses chaussures version Spice girl !
Vous l'avez compris, les pièces phares des années 90 sont de retour… Trop de souvenirs de mes années collège surtout pour les grosses chaussures et les pantalons pattes d'eph que je voulais toujours plus larges ahah
Petit point sur le léopard, comment le porter ?
Le léopard peut faire très chic mais aussi vulgaire donc attention. Pour moi, il faut y aller en petite dose c'est à dire choisir une seule pièce de cet imprimé, comme un haut, un bas, une paire de chaussures ou un accessoire comme une écharpe ou une ceinture, pour ne pas tomber dans le too much. Je vous conseille également de l'associer avec des matières simples et pas trop brillantes/en synthétique/soie pour éviter le total look trop « sexy ». Pareil pour les coupes, je préfère porter le léopard avec des pièces simples, épurés et pas trop près du corps.
Voici une sélection de hauts léopard

J'ai trouvé ce petit top chez Boohoo à nouer sur le devant, je le porte avec une brassière en dentelle en dessous. Mon pantalon est un pattes d'eph basique taille haute de chez Bershka qui est hyper fluide et dans une matière trop confortable, je l'adore, on est trop bien dedans… Si vous avez envie de tenter le pattes d'eph, on commence à en trouver sur beaucoup de shop en ligne à tous les prix donc je vous ai fait une sélection juste en dessous !
Bref, même si je reste encore très attachée à mes pantalons plus près du corps, j'avoue que de temps en temps l'envie de porter du large me prends et j'adore !
Voici une sélection de pantalons noirs pattes d'eph

Côté chaussures évidemment, j'ai craqué sur des dupes Buffalo que j'ai trouvé sur River island et je marche comme dans des nuages dedans !
Pour les accessoires j'ai fait sobre encore une fois avec mon sac noir rond, ma montre cluse noire également et plusieurs petits colliers multirang.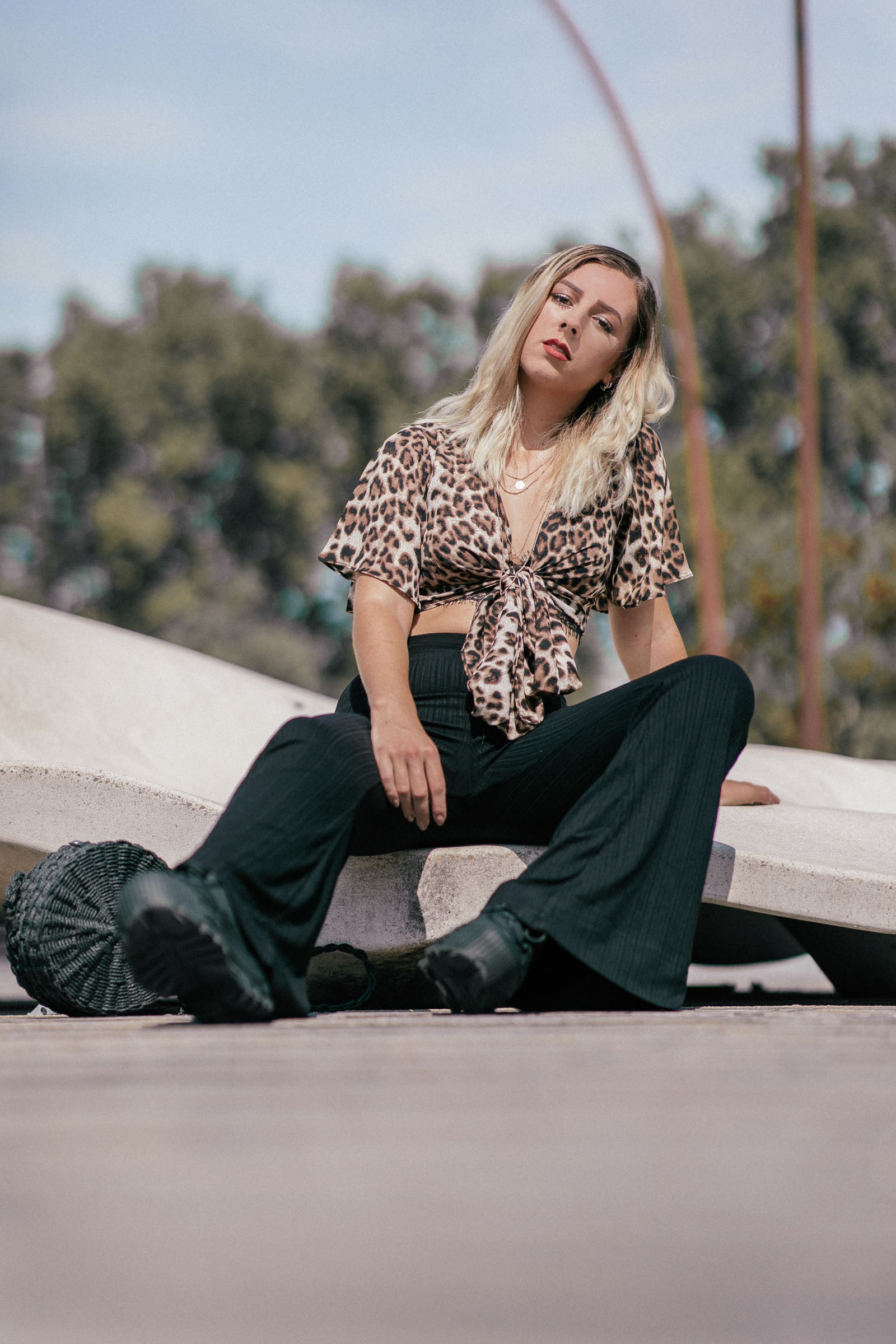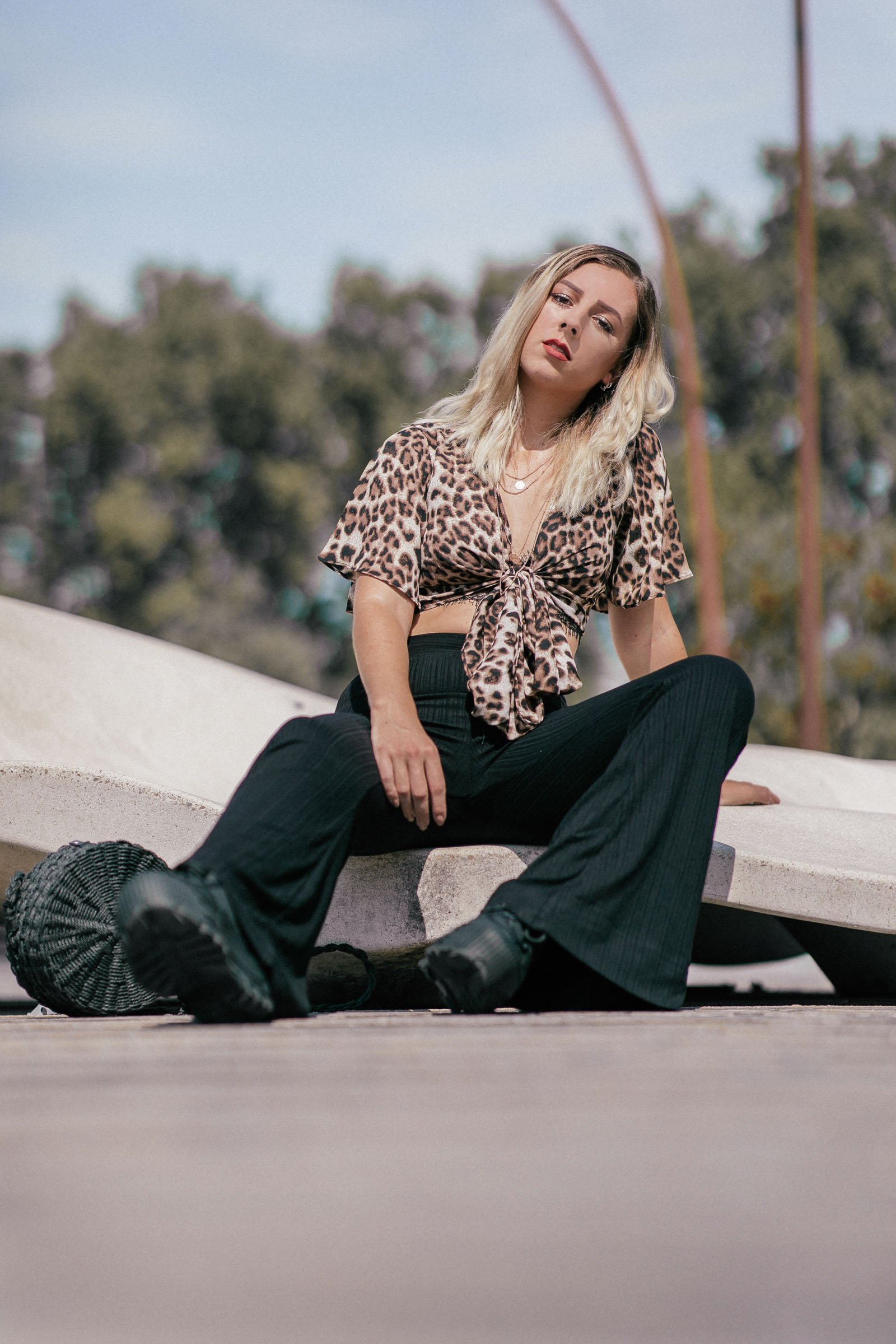 SHOP MY STYLE
Pantalon – Bershka (taille S)
Top – Boohoo  (taille S)
Colliers – Shein
Sac – Topshop
Baskets – River island