Hello ! Aujourd'hui, nous allons parler beauté sur le blog avec les nouvelles palettes Basic Moment ZOEVA. La collection contient une palette pour le teint avec blush/bronzer/highlighter et une palette d'ombres à paupières. Vous pouvez retrouver mon crash test en vidéo juste ici.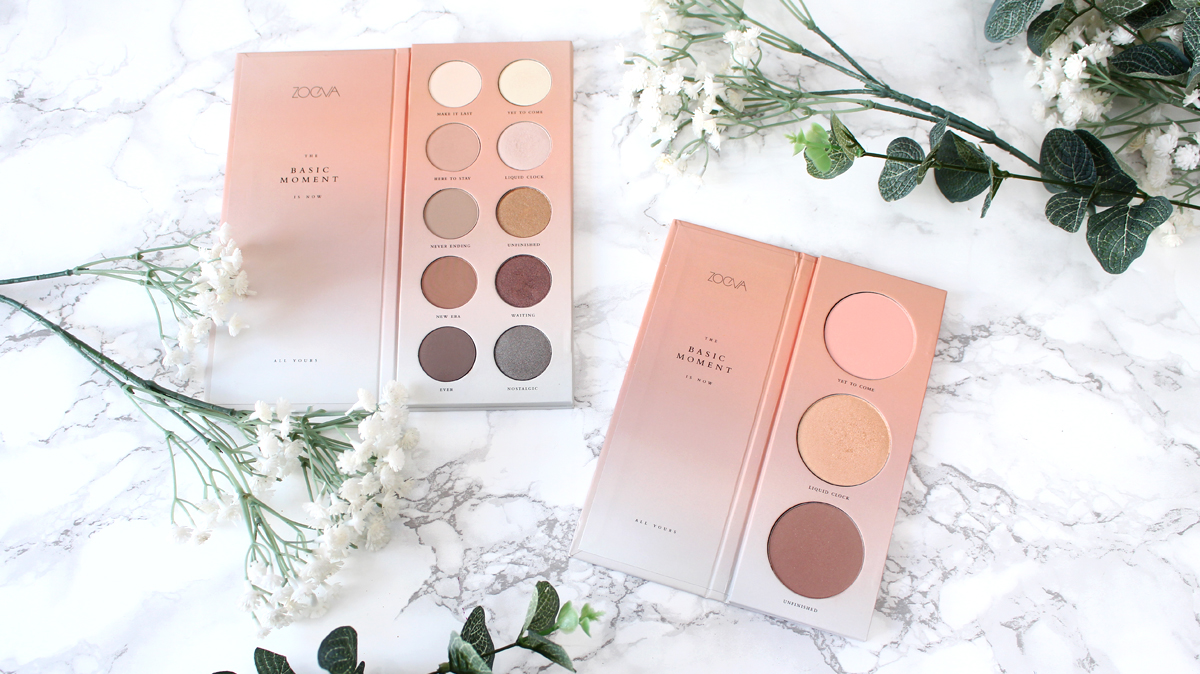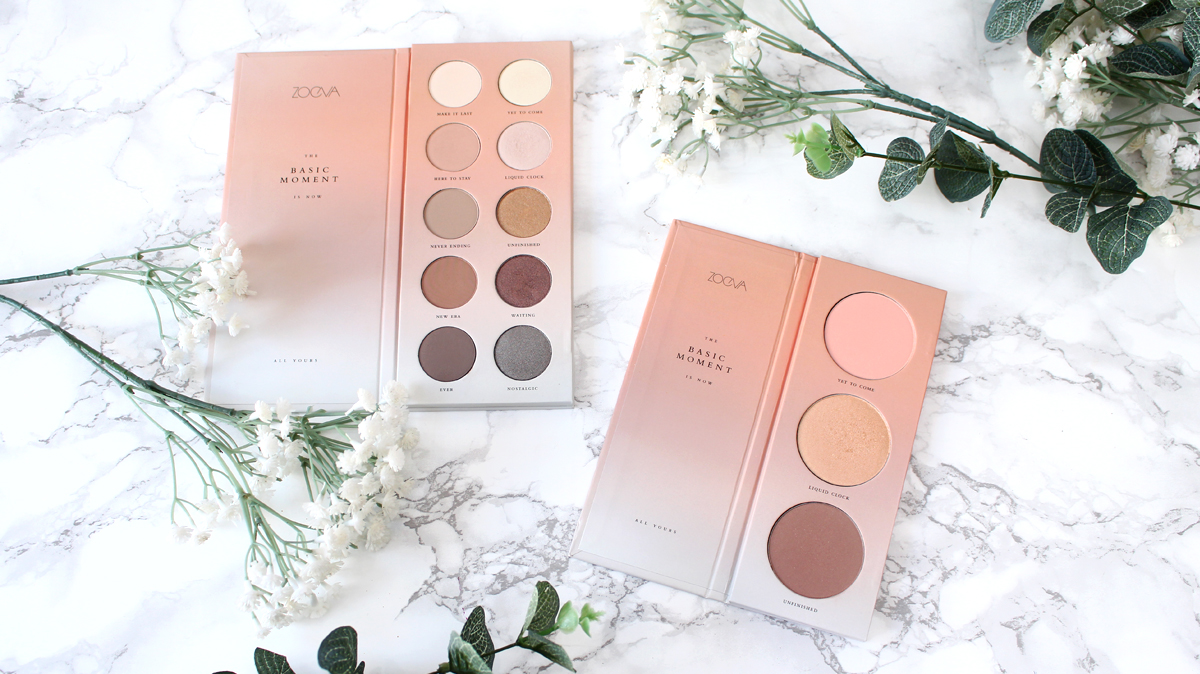 La palette Basic moment pour le teint
Ce qu'en dit la marque : En l'honneur des moments de la vie les plus précieux, la palette de blush Basic Moment propose une trilogie de poudres pigmentées pour sculpter et illuminer le visage. Le blush de couleur pêche rehausse d'une couleur délicate les joues, la teinte de contouring met, quant à elle, en valeur le visage. L'enlumineur de couleur champagne vient enluminer le teint d'un voile doré subtile et chatoyant.
Premièrement, au niveau du packaging Zoeva a tout compris ! leurs palettes sont toujours très compactes avec un emballage en carton dur aimanté à la fermeture, hyper faciles à ranger et à transporter. Le seul petit point négatif c'est qu'elles ne contiennent pas de miroirs. 
Concernant la pigmentation, je n'ai jamais été déçue, je possède déjà plusieurs palettes et j'ai toujours été très étonnée par la qualité des fards. Au toucher, la texture se trouve presque entre poudre et crème, les couleurs sont très intenses, que ce soit pour le bronzer, l'enlumineur ou le blush.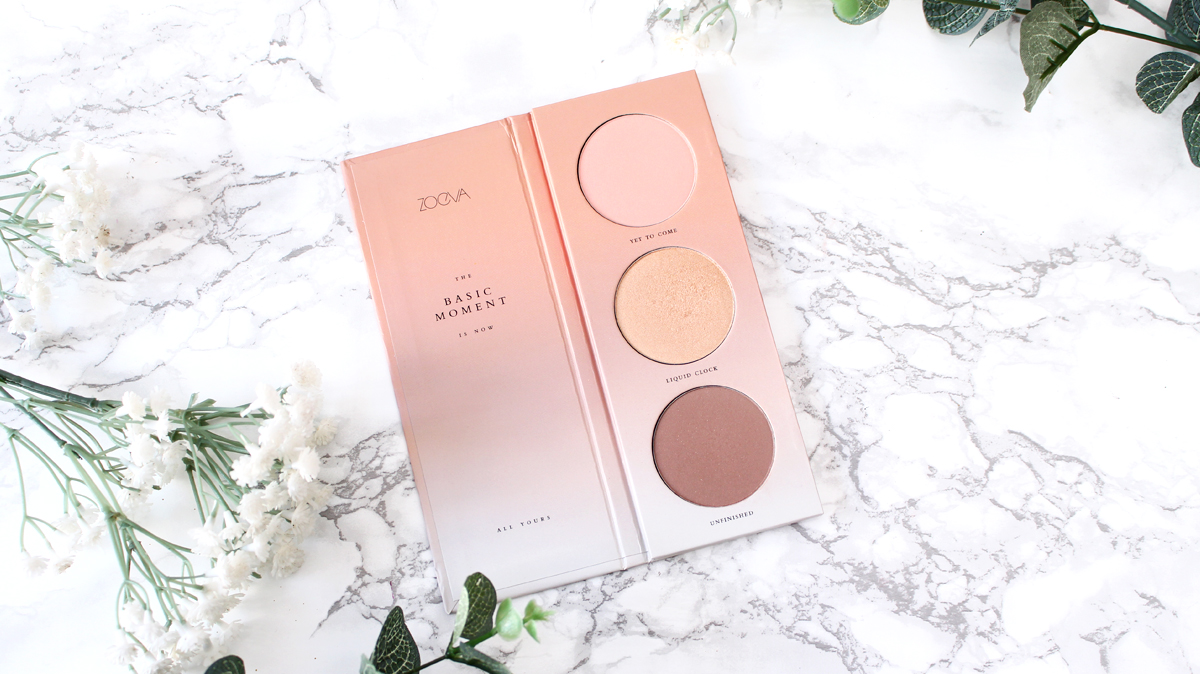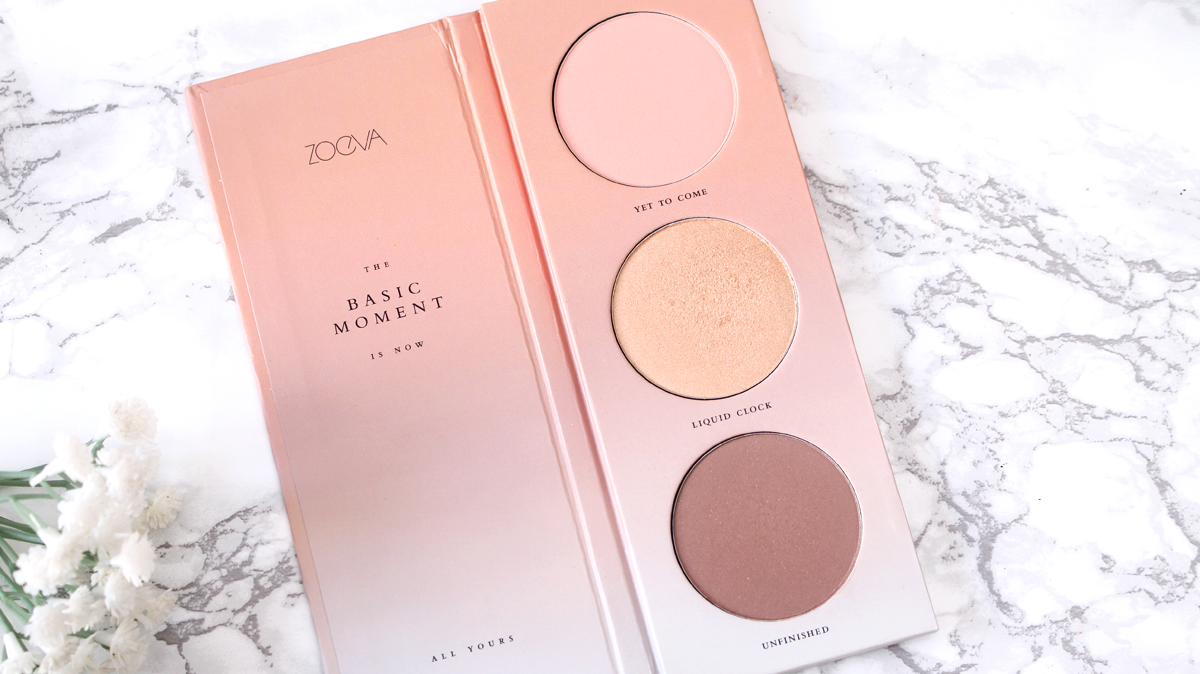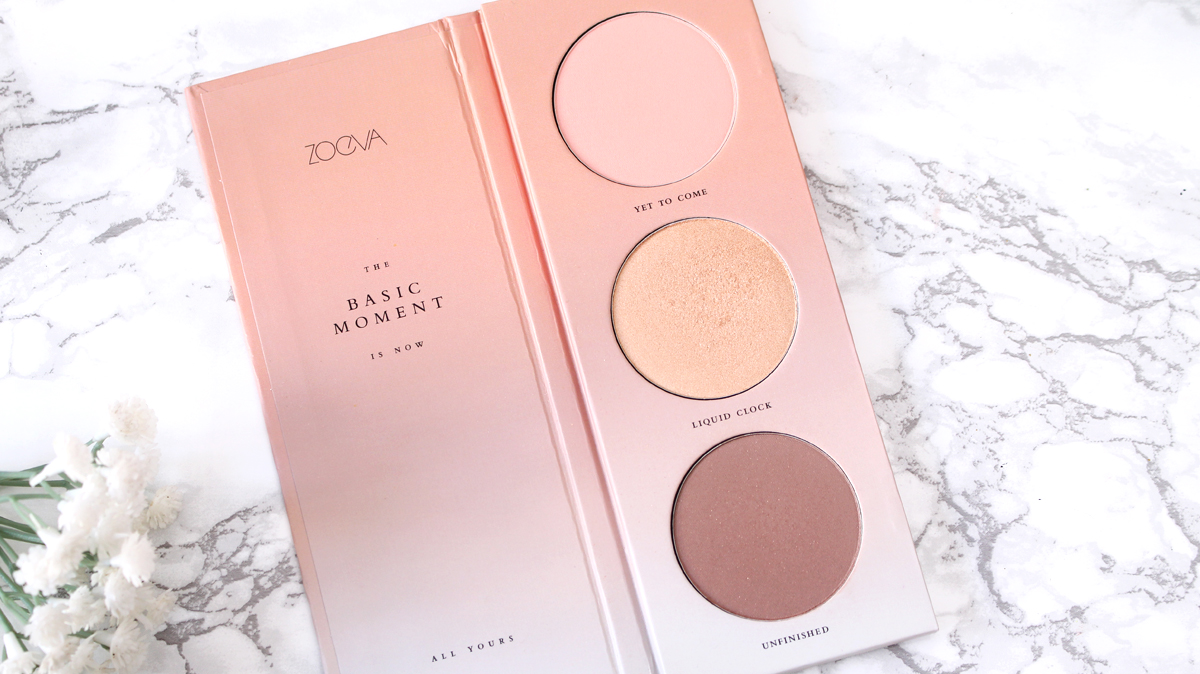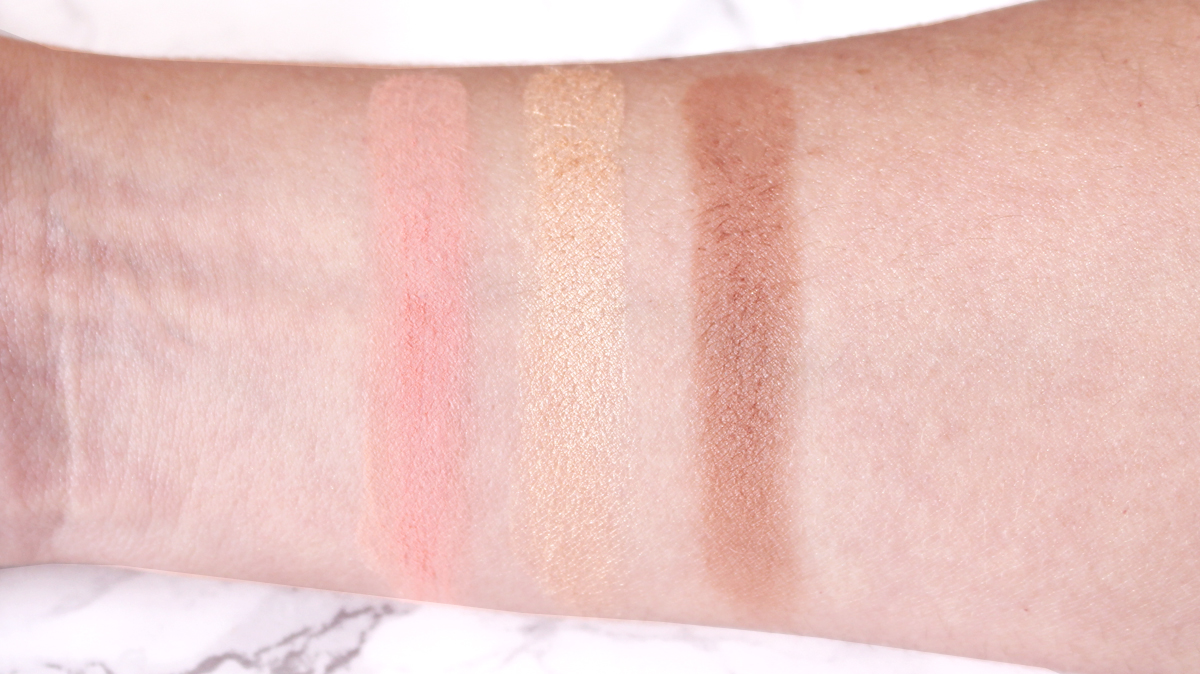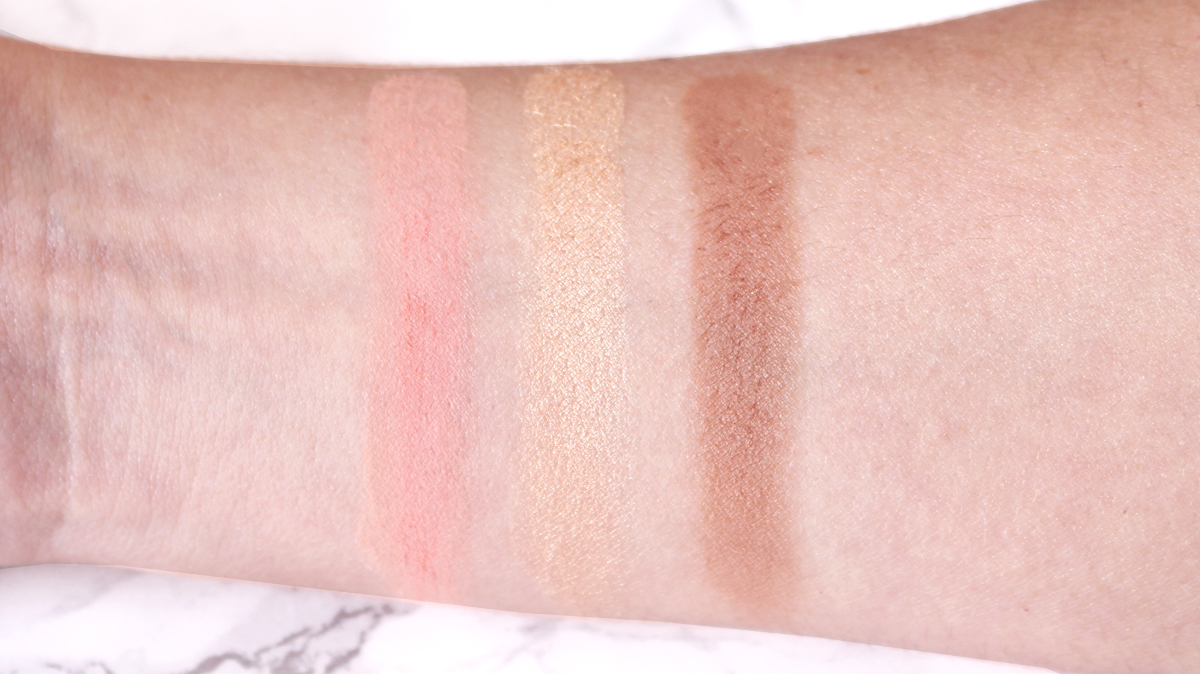 Swatches : blush Yet to come, Highlighter Liquid clock et bronzer Unfinished
Le bronzer « Unfinished » est vraiment parfait si vous voulez l'utiliser pour le contouring, c'est un marron matte assez neutre qui n'est pas trop orangé. Par contre attention à l'application : ayez la main légère, sinon bonjour la catastrophe !
L'highlighter « Liquid clock » est un champagne doré qui sera superbe sur une peau hâlée.
Le blush « Yet to come » est un pêche clair idéal pour tous les jours, il s'accordera avec n'importe quel maquillage des yeux.
Aussi, ce que j'ai apprécié, c'est que malgré la forte pigmentation, les 3 fards s'estompent vraiment bien, je n'ai eu aucun problème pour les fondre à mon visage.
Palette de blush Basic moment – 15€ sur Sephora
La palette Basic moment pour les yeux
Ce qu'en dit la marque : En l'honneur des moments de la vie les plus précieux, la palette de fards à paupière Basic Moment propose une déclinaisons de teintes pigmentées pour mettre en valeur votre regard. Elle révèle une harmonie de coloris indémodables, allant du blanc immaculé au beige-gris neutre en passant par un or somptueux. Moderne, cette palette contient des fards à paupières classiques hautement pigmentés, aux finis mat, satiné et métallique.
Celle-ci est légèrement plus grande que sa petite soeur, mais encore une fois, le format reste très compact et très pratique à ranger.
Au niveau des teintes, nous avons une toute une déclinaison de couleurs neutres en passant par des teintes claires et foncées. Le seul hic selon moi, c'est qu'il manquerait peut-être un noir matte, mais je trouve la sélection tout de même très bien choisie. Nous avons une colonne de 5 fards mattes à gauche et une colonne de 5 fards irisés à droite. 
La texture est exactement la même que pour la palette de blush, entre poudre et crème (ce qui me fait d'ailleurs penser aux fards Lorac). Cependant, j'ai remarqué que les fards irisés faisaient pas mal de chutes alors tapotez bien votre pinceau avant l'application ou humidifiez les fards pour éviter les traces.
Bref, elle peut servir à faire des looks nudes du style makeup/no makeup car il y a toute une sélection de teintes marrons, des blancs mattes et irisés.. Mais aussi des maquillages plus intenses dans les marrons foncés, prunes et les dorés.
Palette d'ombres à paupières Basic moment – 22€ sur Sephora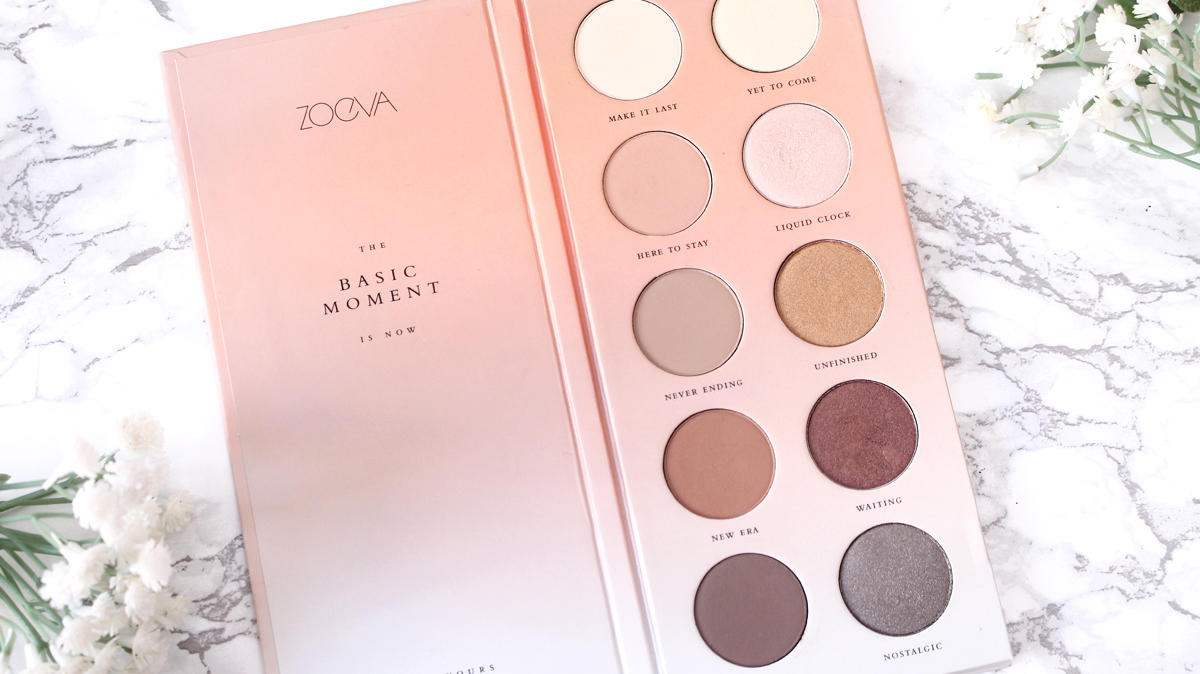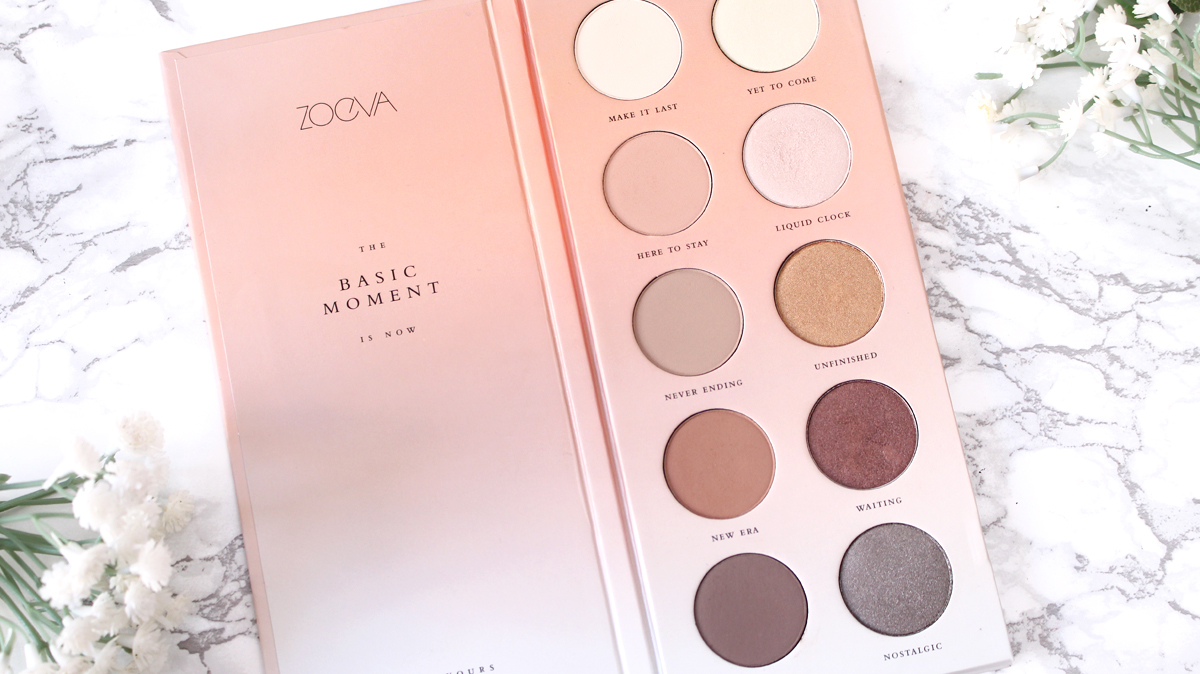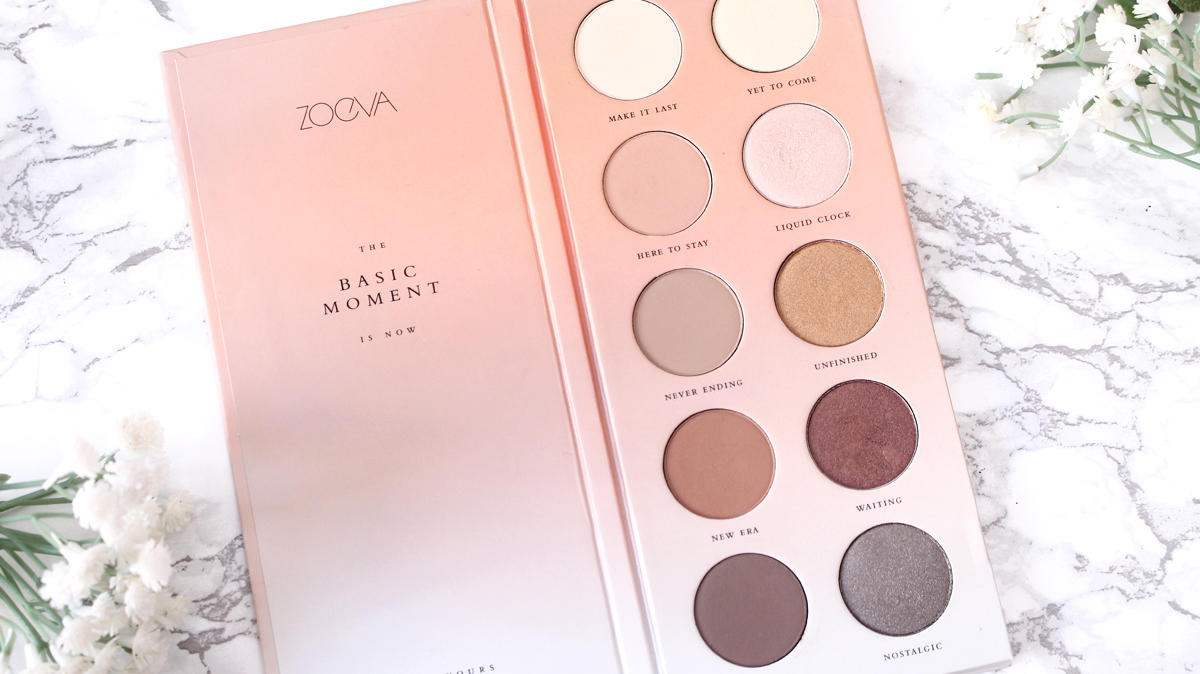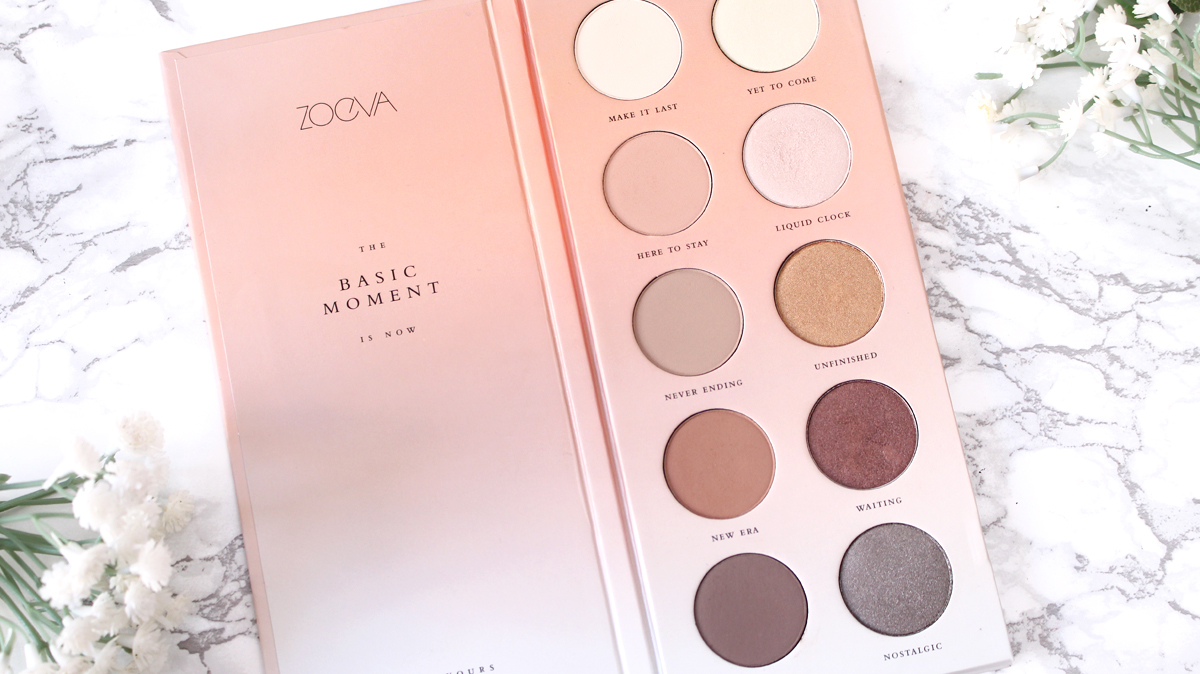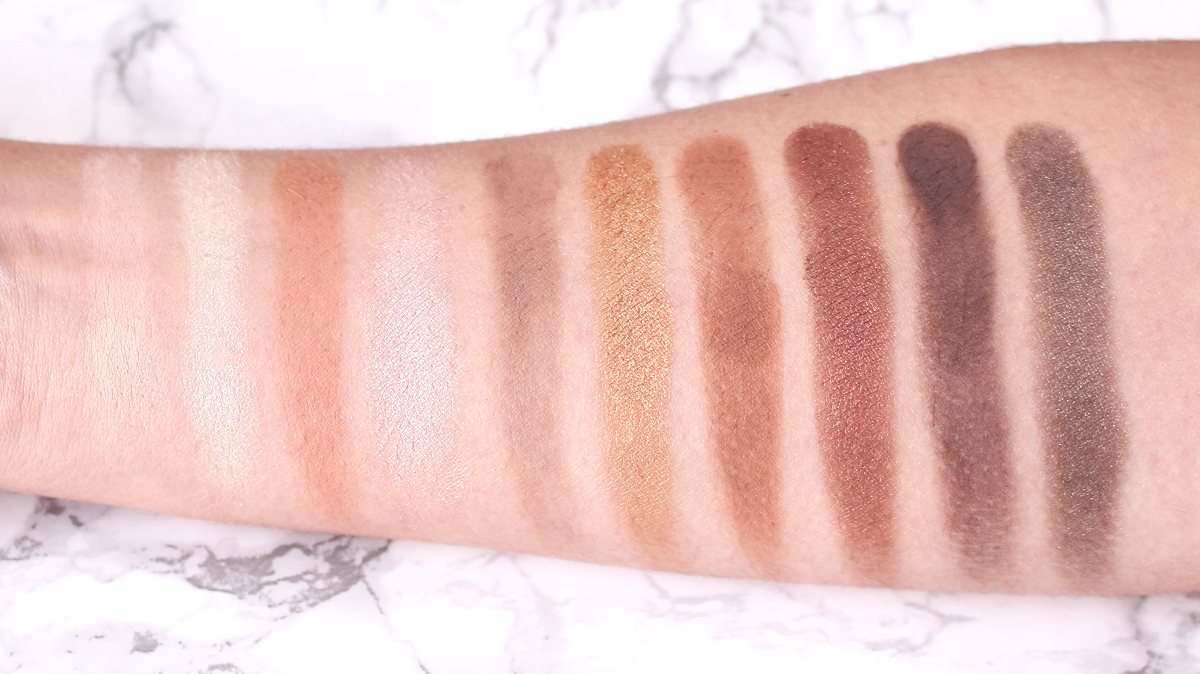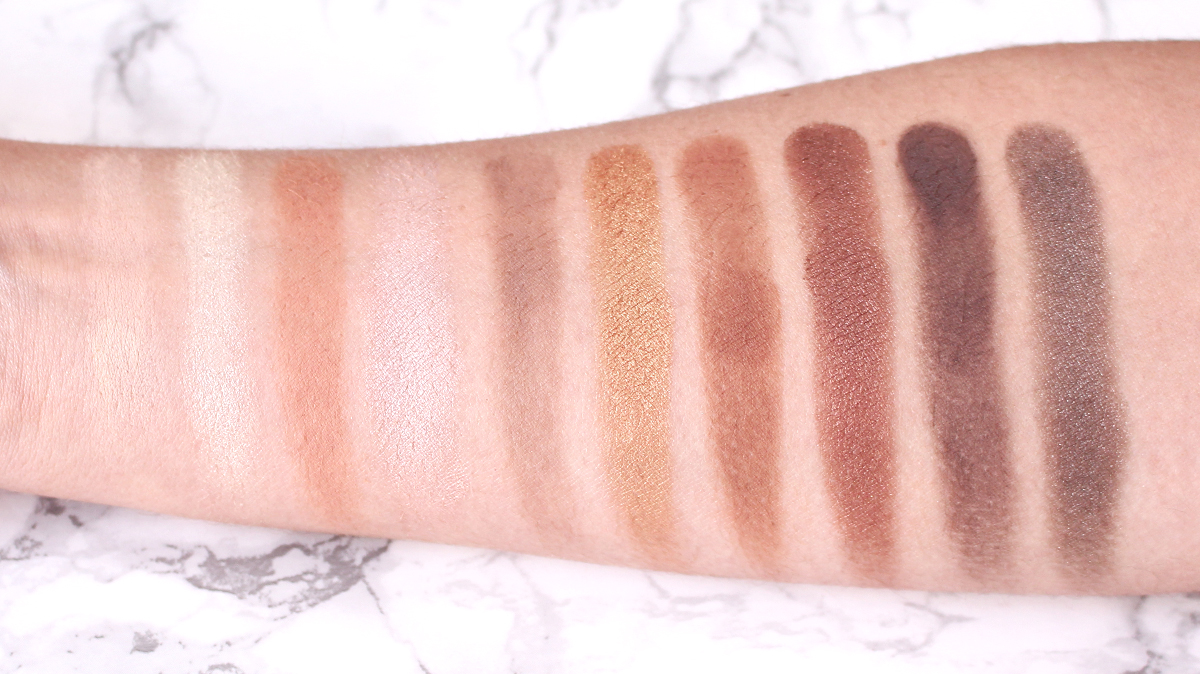 Swatches : Make it last, Yet to come, Here to stay, Liquid clock, Never ending, unfinished, New era, Waiting, ever, Nostalgic.
Le bilan
Zoeva m'a encore une fois convaincue ! Je vous recommande à 1000% de craquer si ces palettes vous tentent, la palette pour les yeux Basic moment est très polyvalente car vous pouvez l'utiliser pour une multitude de look dans les tons neutres et la palette pour le teint Basic moment est vraiment parfaite car les couleurs sont très réussies et adaptées pour beaucoup de carnations. De plus le prix est vraiment raisonnable, le rapport qualité/prix est vraiment très bon.