Il y a quelques mois, j'ai découvert la palette Cocoa blend, qui s'est avéré être un véritable coup de coeur avec ses teintes chocolatées plutôt dans les tons foncés. Très récemment, une nouvelle palette nommée Blanc fusion est arrivée dans la famille Zoeva, mais cette fois-ci dans des tons amande et chocolat blanc.
Ce qu'en dit la marque : La nouvelle palette de fards à paupières ZOEVA Blanc Fusion est un mélange de nuances irrésistibles aux couleurs luxueuses de chocolat blanc. Un dégradé de teinte chocolat blanc, dulce de leche, des nuances d'amande grillées et de couleur de miel doré. La palette contient 10 fards à paupières ultra pigmentés facile à estomper et mélanger pour créer différents makeup.
Packaging :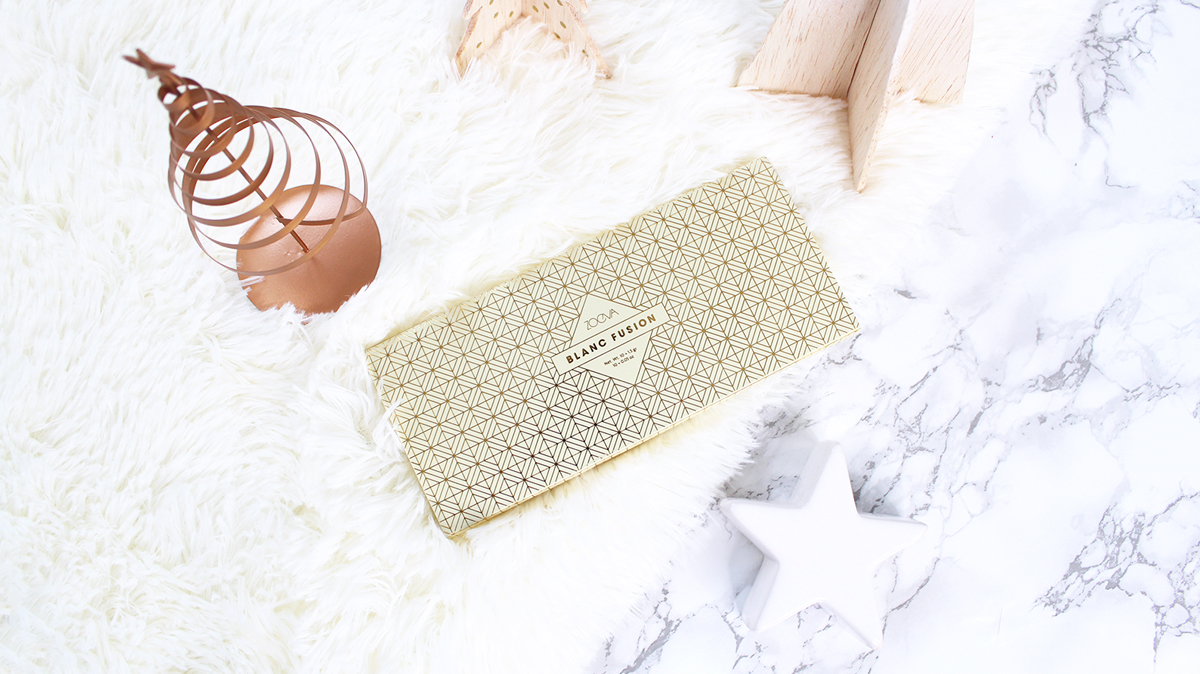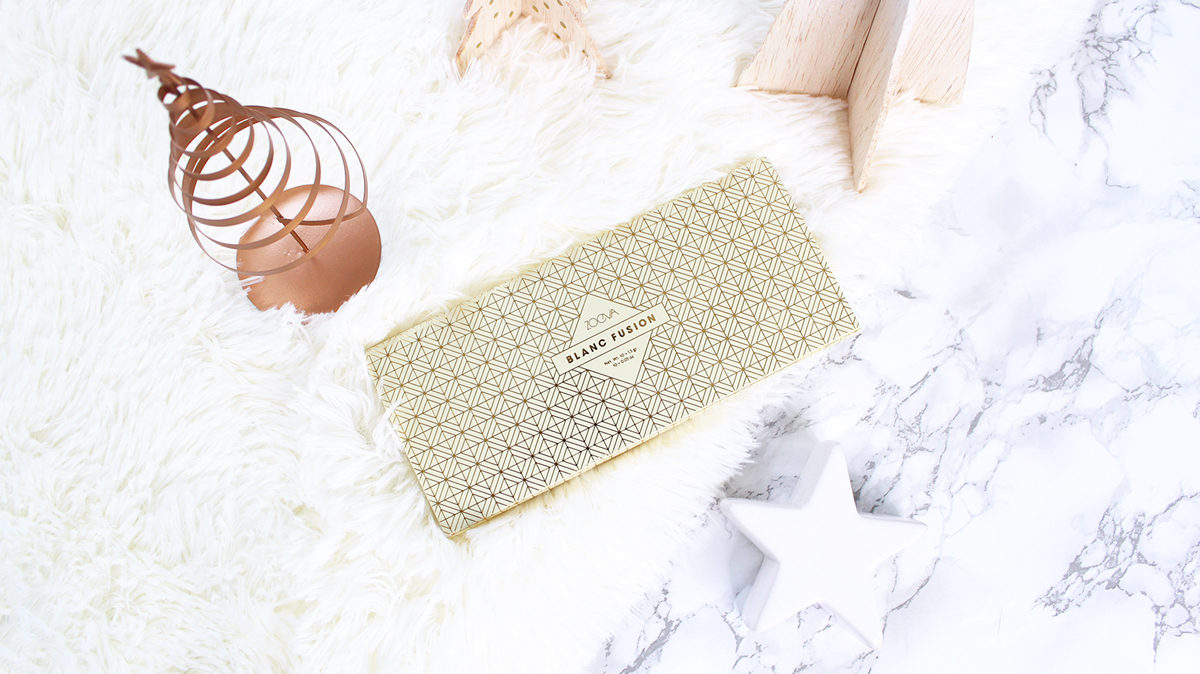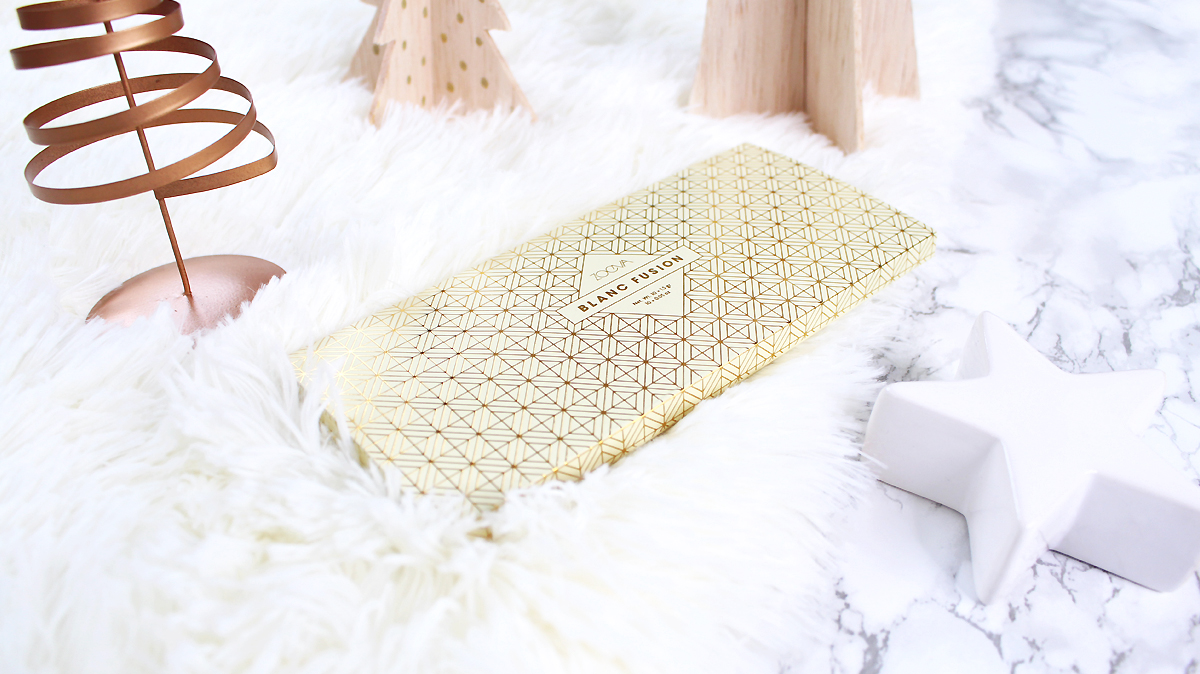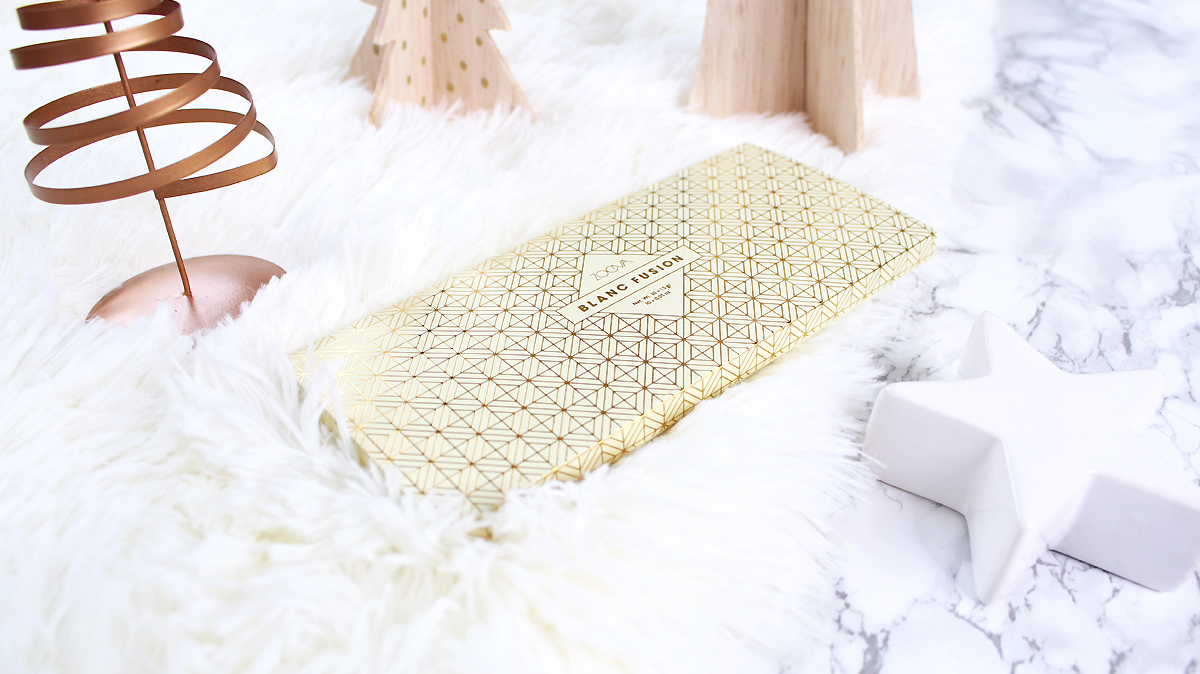 On retrouve la même taille de palette que pour les autres : très fine, cartonnée, avec de petits motifs géométriques dorés sur le dessus. C'est le genre de palette hyper pratique qui ne prends pas de place, ni dans nos tiroirs ni dans la valise ! À mon sens, il ne lui manque qu'un petit miroir pour qu'elle soit parfaite.
Teintes , textures et pigmentation :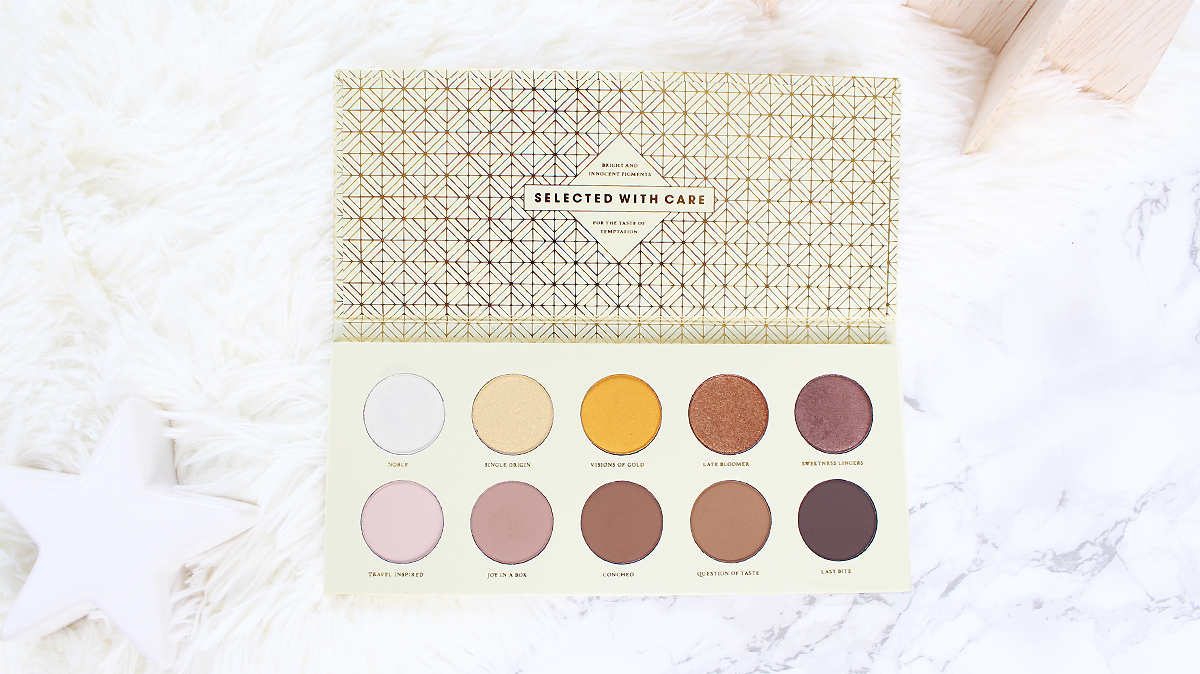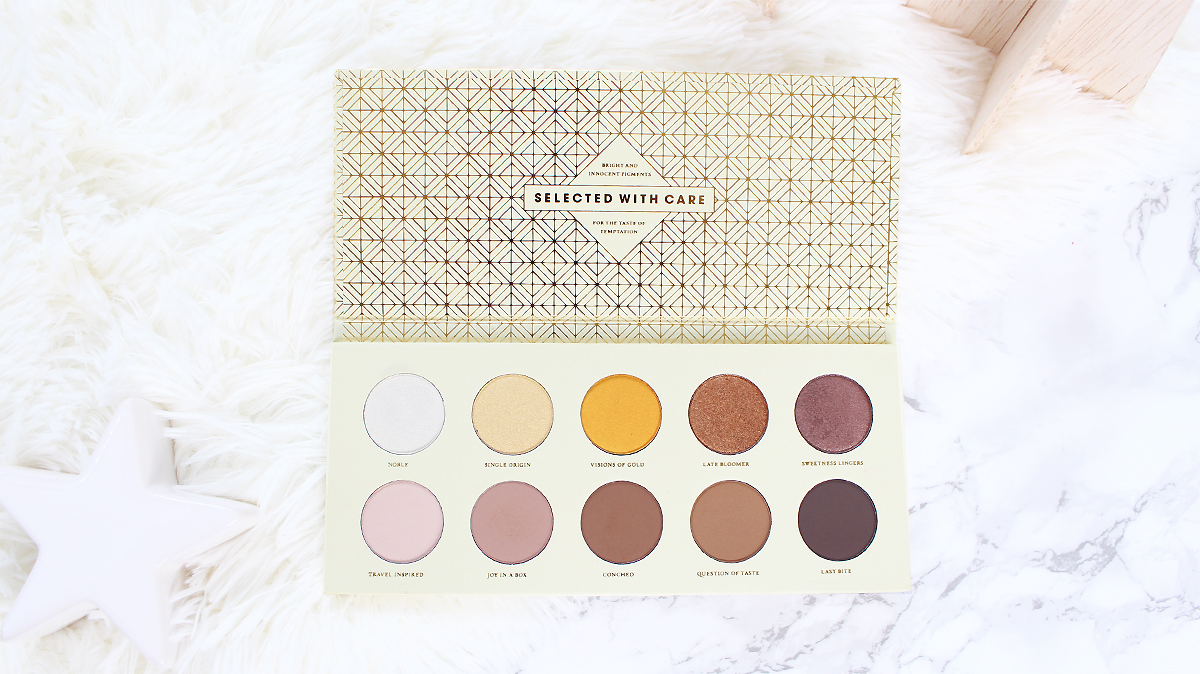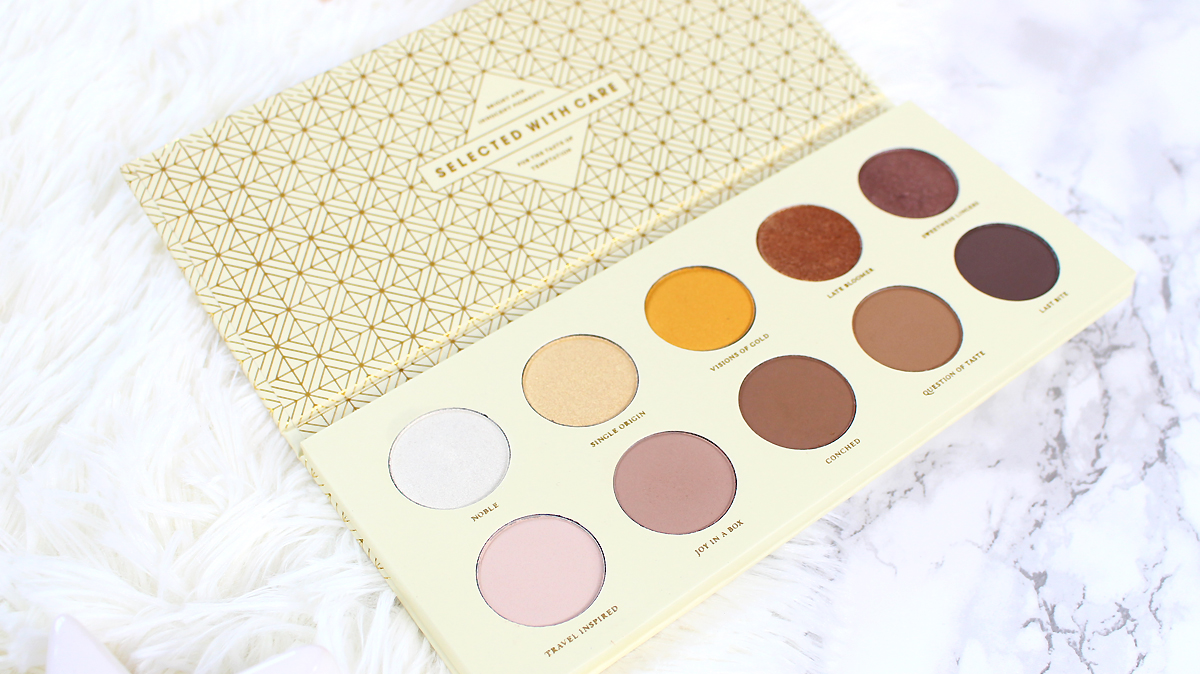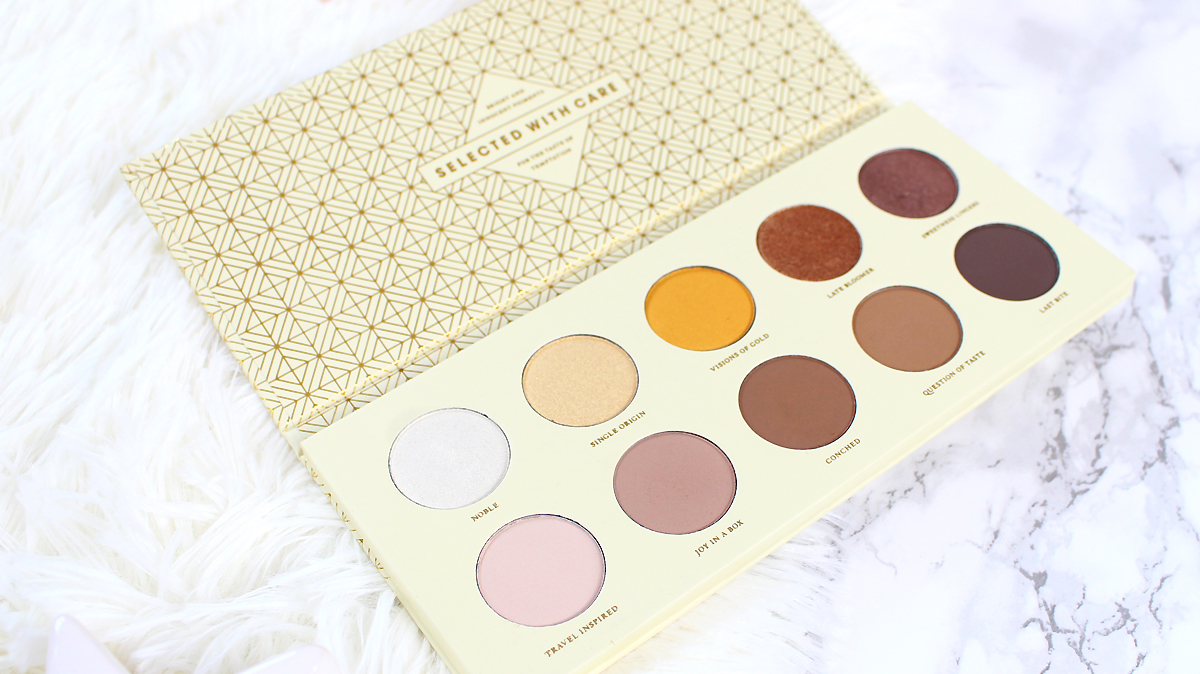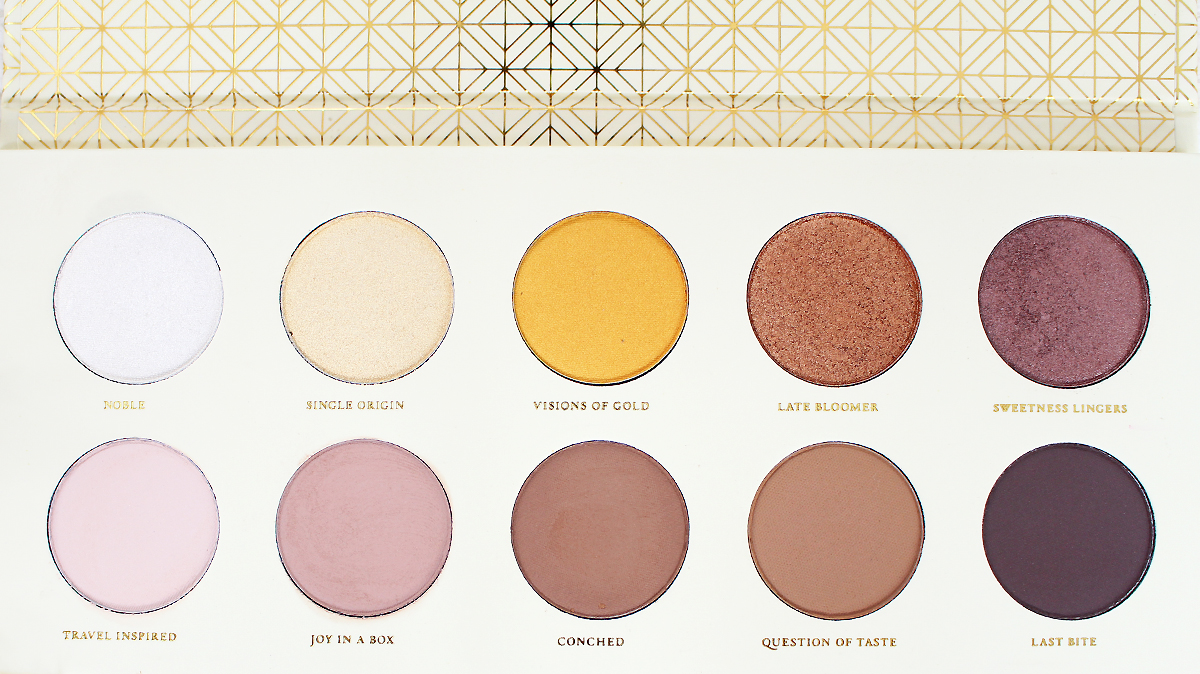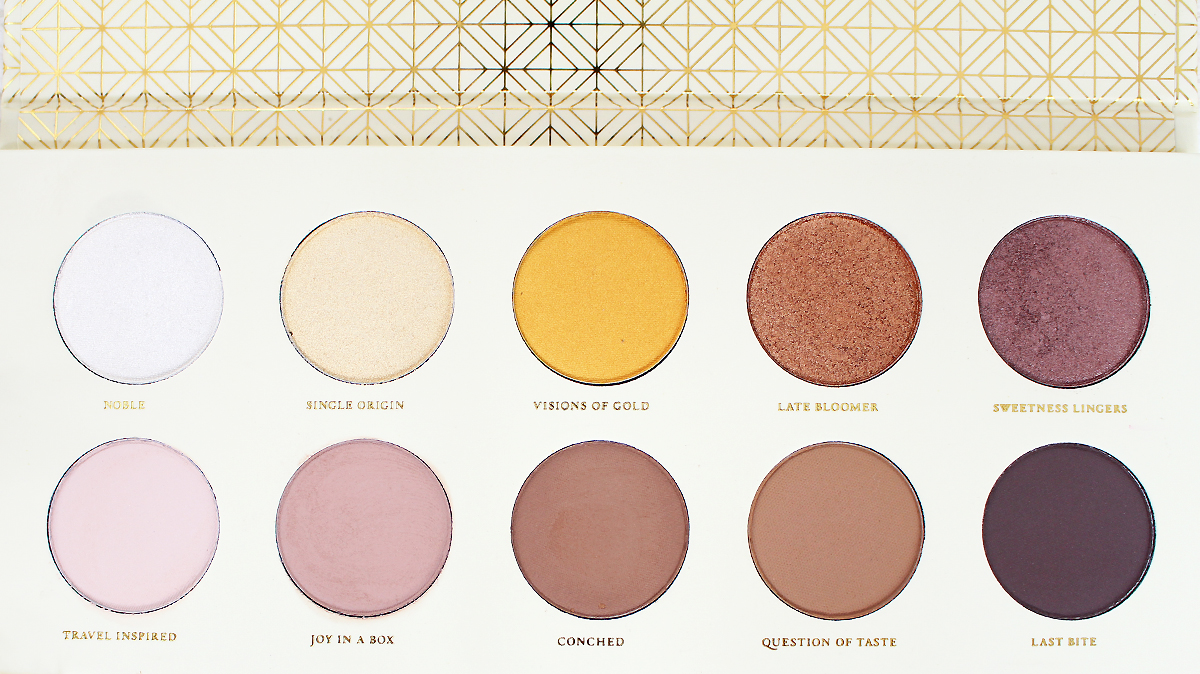 On y retrouve une sélection de 10 ombres à paupières dans les tons amande et chocolat blanc. Il y a une rangée de 5 fards mats et une autre de satinés pour réaliser des looks simples ou plus sophistiqués. Les fards sont hautement pigmentés et faciles à estomper, la texture se trouve entre poudre et crème et ça, je valide car ils ne font pas beaucoup de chutes et ils se travaillent très bien ! Certaines couleurs comme le fard Noble est duochrome, il y a des reflets dorés irisés très subtils dans ce blanc .. je trouve ce fard magnifique. Impossible de passer à côté du fard Visions of gold, ce moutarde irisé hyper vibrant au milieu de la palette qui ne laisse pas indifférent ! j'avoue que je suis impatiente de voir ce qu'il donne sur la paupière.
Les swatches :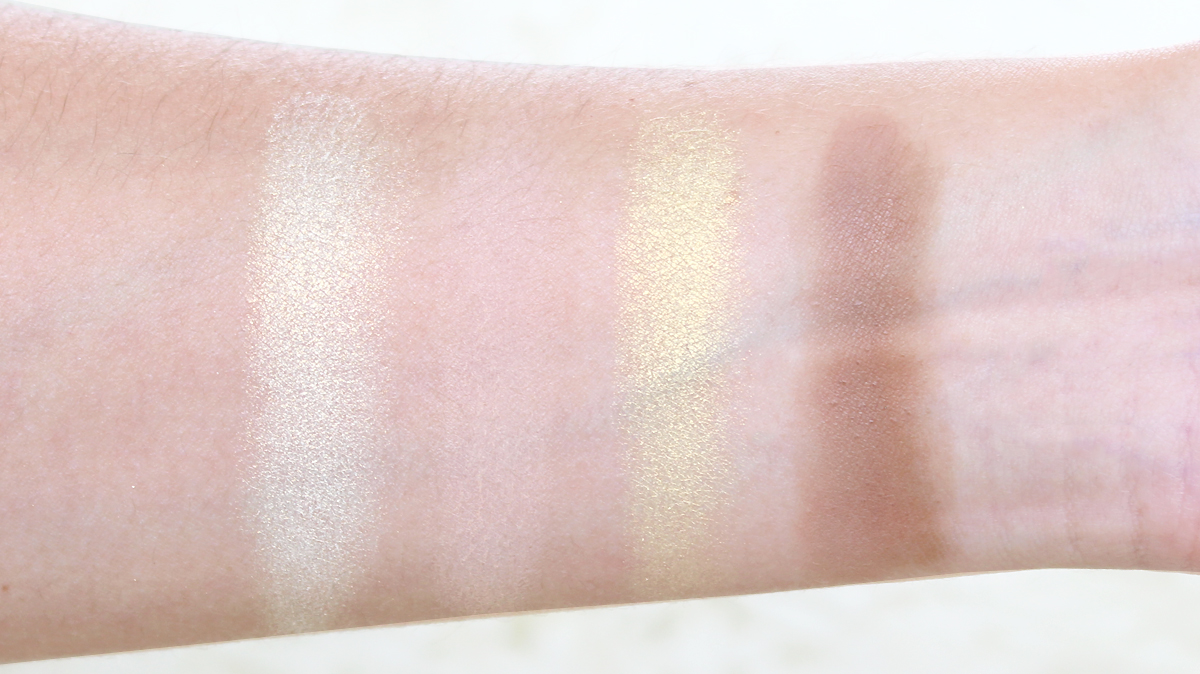 De gauche à droite : Noble, Travel inspired, Single origin, Joy in a box.
De gauche à droite : Visions of gold, Conched, Late bloomer, Question of taste, Sweetness lingers, Last bite.
Le bilan
Zoeva a encore frappé fort avec cette palette aux couleurs gourmandes de chocolat blanc ! Les couleurs restent dans l'ensemble assez neutres et je valide car personnellement, c'est tout ce qui me plaît. Vive le nude ahah.
Elle conviendra à beaucoup de couleurs d'iris, ses couleurs sont faciles à associer et se travaillent très bien. Je pense qu'elle pourrait vraiment faire des heureuses en tant que cadeau sous le sapin, même pour des débutantes en maquillage.
Palette blanc fusion ZOEVA – 22,00€ sur Sephora ou sur The Beautyst